Travel Through London's Strengths for Immersive Technology
Take a tour of London's ecosystem to see why it's a leading city for augmented reality (AR) and virtual reality (VR) firms and an ideal destination for expanding your business. So, hop on and enjoy the ride!
Brought to you by London & Partners, London's business growth and destination agency. Our expert team can help you navigate international expansion, from tax and legal advice to recruitment and much more.
Schedule a free meeting
Virtual Reality Circus
What does London's immersive tech ecosystem offer?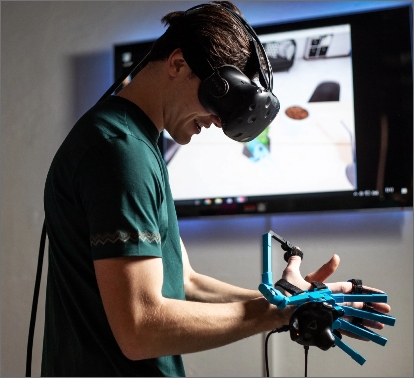 A thriving hive of innovation:
London has the second highest number of immersive tech companies in the world, after San Francisco.1
Reeling in investment:
London has attracted more than $1bn in venture capital (VC) investment into immersive tech from 2016 to 2021.2
Specialist Support:
Immerse UK is the UK's leading membership organisation for immersive tech, and Digital Catapult connects established companies with startups and academic researchers in the immersive space.
Sources 1, 2: Dealroom.co 2022
No. 1 Virtual Square
Why does London lead the way for global innovations in immersive tech?
Thanks to the city's openness to innovation, London has a track record of world firsts for companies trying new technology.
One example is Snap Inc. and its Local Lenses, a collaborative augmented reality feature for Snapchat launched on Carnaby Street, which allows users to spray paint the famous neighbourhood.
In the medical field, The Royal London Hospital was the scene of the world's first ever virtual reality operation in 2016, while University College London Hospitals announced it would be the first to trial extended reality technology for medical training.
Across the UK, virtual reality is being used to enhance product design and development. London-based training software firm Moonhub is using VR to reshape the Architecture, Engineering, and Construction industries.
Pioneering their presence in the metaverse, W Communications is set to launch a metaverse-first PR agency and iconic retailer Selfridges opened a metaverse department store.
Success Story Station:
Industrial Light & Magic
Origin: San Francisco, US
Established in London: 2014
Who are they?
An international motion picture visual effects and immersive technology company, acquired by The Walt Disney Company in 2012 as part of its purchase of the Lucasfilm division.
The team at London & Partners has proved to be an invaluable resource at all stages of establishing our London studio. They provided support from the very first, providing local insight that guided our ideas on location, plus specialist advice in areas such as taxation, immigration and PR support for our much-anticipated launch event. Once established, they have remained at our side as we've grown and evolved the London business.
Sue Lyster
Executive in Charge, Industrial Light & Magic London
Can London & Partners help your business?
Take advantage of London's business opportunities with free advice from our expert team.

Louise Conolly-Smith
Languages: English and German
Areas of focus:
Creative industries including immersive, ecommerce, retail tech, film, visual effects (VFX), video games, esports, advertising and design.
Companies helped:
Sharkmob, Pixomondo, Faire and Industrial Light & Magic.
Global Tech Garden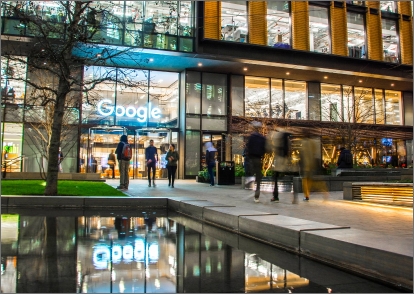 Which major corporations have chosen London to experiment with immersive tech?
Global tech giants including Google, Snap Inc. and Meta have made significant investments in London offices. The Kings' Cross district will be home to Google's "landscraper" headquarters from 2024 with space for 4,000 employees.
Vouching for the city's innovative and experimental ecosystem, Meta has chosen London for its augmented reality (AR) research programme.
High Street Lens-ington
How can London's talent pool provide skills for your immersive tech company?
London is focused on creating the next generation of tech talent to supercharge your business.
Academic institutions in the capital are constantly adapting their offerings and designing specialised programmes to keep up with the demand of the tech industry's talent needs.
Check out some examples of courses on offer:
University College London (UCL)
has a range of cutting-edge facilities in its Immersive Virtual Environments Laboratory for students, postgraduates and researchers, including an Immersive Displays Lab and Touch Lab.
The National Film and Television School,
one of the UK's leading centres for creative talent, joined forces with Royal Holloway, University of London, to create the National Centre for Immersive Storytelling. The StoryFutures Academy focuses on immersive storytelling across film, television and games.
The Institute for Creativity and Technology,
by Ravensbourne University London, opened in 2021 and aims to be a place to bring together creative talent in a collaborative environment to disrupt the industry. In addition to conventional research, The Institute features mixed, virtual and augmented reality labs.
Success Story Station:
Fundamental VR
Established in London: 2015
Funding to date: $29.6m
Who are they?
A deep intellectual property (IP) company with a focus on immersive technology (XR), haptics and machine learning.
One of the main reasons for selecting London was the fact that the talent is here, unlike anywhere else in Europe. It's got the right combination of skills and talent, but also people want to be here, it's a place where people come from across Europe to work. London's been a great factor in our success, the environment is right, the culture is right and you've got the right supportive environment in terms of tax and in terms of regulation to support businesses like ours.
Chris Scattergood
CRO and Founder, Fundamental VR
Can London & Partners help your business?
Take advantage of London's business opportunities with free advice from our expert team.

Alban Remy
Languages: English and French
Areas of focus:
AI and machine learning technologies, immersive technologies, digital education and life sciences, including digital health, medtech, bio and pharma.
Companies helped:
Fundamental VR, Emeritus, Think Academy, Babylon Health and Elvie.
Immersive Park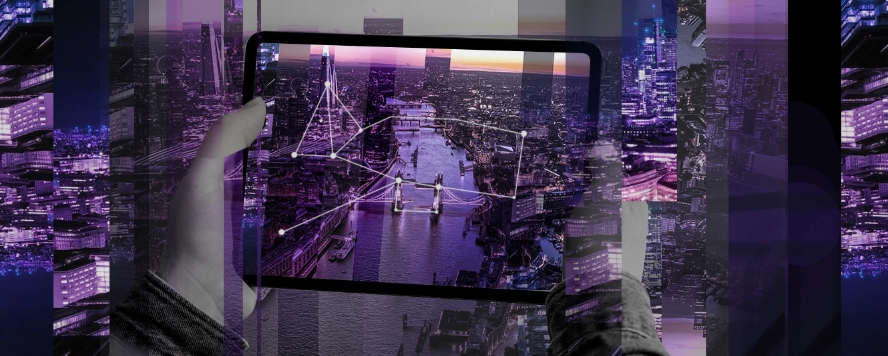 How are UK consumers reacting to immersive tech?
With hungry early adopters and thriving innovators across platforms and industries, the UK is Europe's largest market for immersive technologies, valued at £1.9bn in 2022 – and London is at its beating heart.
In fact, London accounts for a third of VR and AR usage in the UK. London also makes for an ideal lab to test new ideas.
It's this openness to new ideas that makes London so attractive for brands to try out new technologies and experiences for their customers.
Some innovators include world-renowned department store Harrods, which launched AR Christmas displays in 2021. British retailer Marks & Spencer also launched an AR app for its Westfield London store to help users find products through a live navigation system on their phones.
Metaverse Junction
About London & Partners
London & Partners is the business growth and destination agency for London.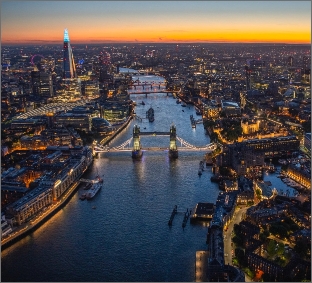 Our team in London and around the world provide free-of-charge, bespoke and confidential services to help international businesses set up and grow in London:
Assistance building your business case in London.
Sector-specific information, contacts and event calendars.
Access to high-quality banking, accounting, legal and immigration advice through our accredited professional service providers.
Support finding the best property in the right location.
Advice on relocation and discounted desk hire.
Help finding the best people from London's huge pool of talent and skills.
Aid connecting companies to London's business networks.
Information on living in London and making the most of the city.
We've supported many international companies to expand into London
London & Partners has offices in North America, Europe, China and India and our local teams will be happy to support you.
Get in touch to find out more about how we can help your business.
Contact us